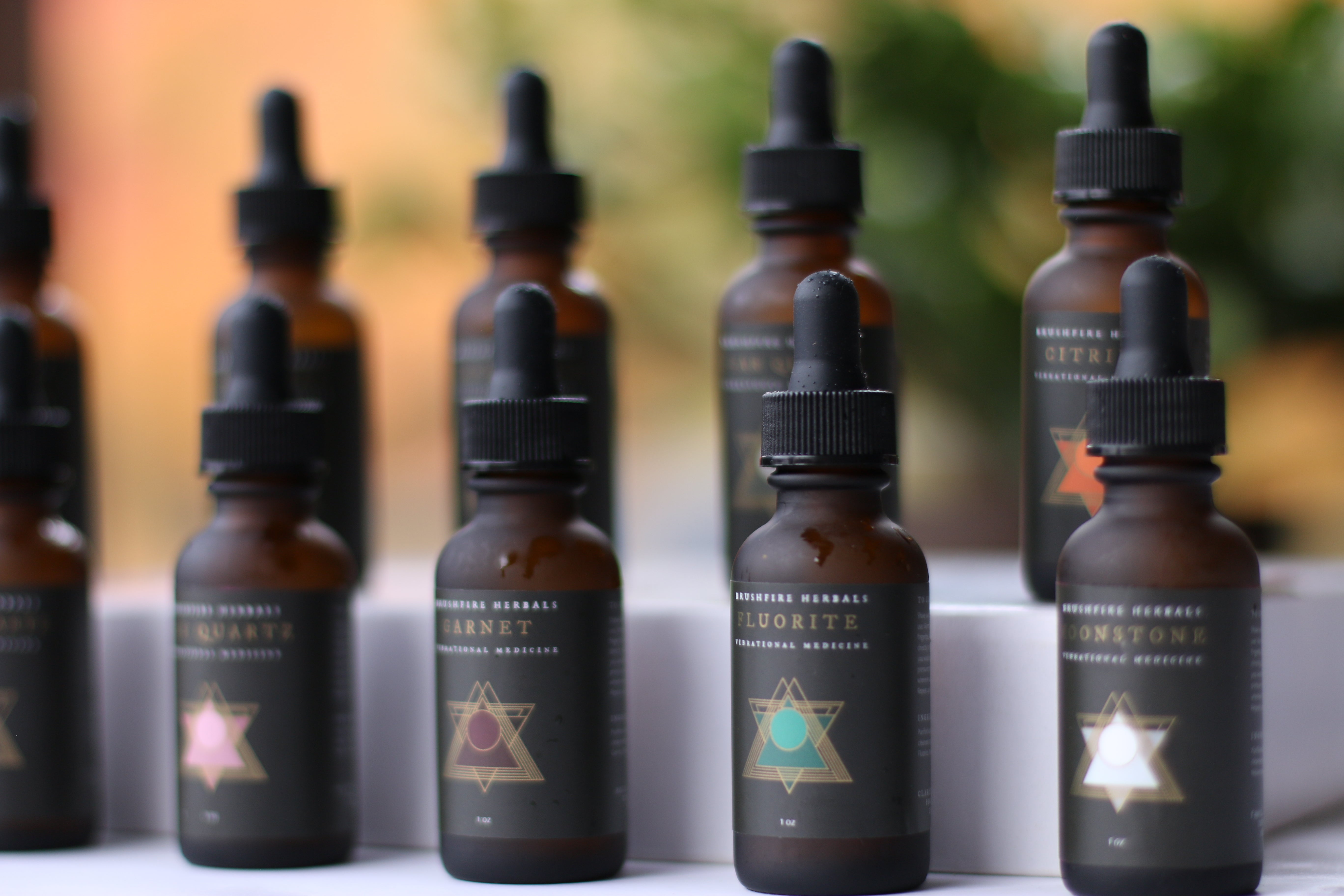 Between a rock and a hard place?
If you're curious about using the gem essences and looking to go deeper in your self care routine this may be for you. 
Gem essences are great tools for personal expansion. This service can be wonderful when you're feeling out of alignment, anxious, stuck in a pattern or moving through a tough life transition. 
By illuminating root causes of hardship and helping to shift vibrational imbalances, gem essences assist anchoring evolutions in consciousness that support our optimal well-being. 

Read more here.

SERVICE INCLUDES:

60 min virtual session
1oz gem essence with digital guidebook
Custom Ritual
First you get on the phone with me, Hanna, gem essence practitioner and Brushfire founder, to decode which essence best suits your needs and intentions. Think of me as your sacred companion. A trusted confidant, here to listen, reflect, encourage and nourish. Once we get clear on what's needed we go over rituals and suggested use practices for working with this tool. Then I will ship your essence to you!
Feeling called and curious but have some questions?
 Let's vibe it out. Reach out to schedule a complimentary connection call. I'd love to chat with you. Write in subject line "connection call".
Gem essences are suited for times of transition and generally anytime one is feeling depleted and a sense of dullness in life. They can be helpful for overcoming fears, letting go of old behavioral patterns, self-reflection, feeling lost within your soul purpose, energetic exhaustion, spiritual curiosity, emotional imbalance, heart break, grief, negative self talk, body disconnect and more. They are used to initiate energetic alignment, stabilize transformation and help clear all that is out of tune for optimal well being. 
*I am not a doctor or therapist and this service is not a replacement for clinical medication or treatment. These are tools for personal growth, self-healing and empowerment and this service is designed to support and nourish you as you navigate your path.