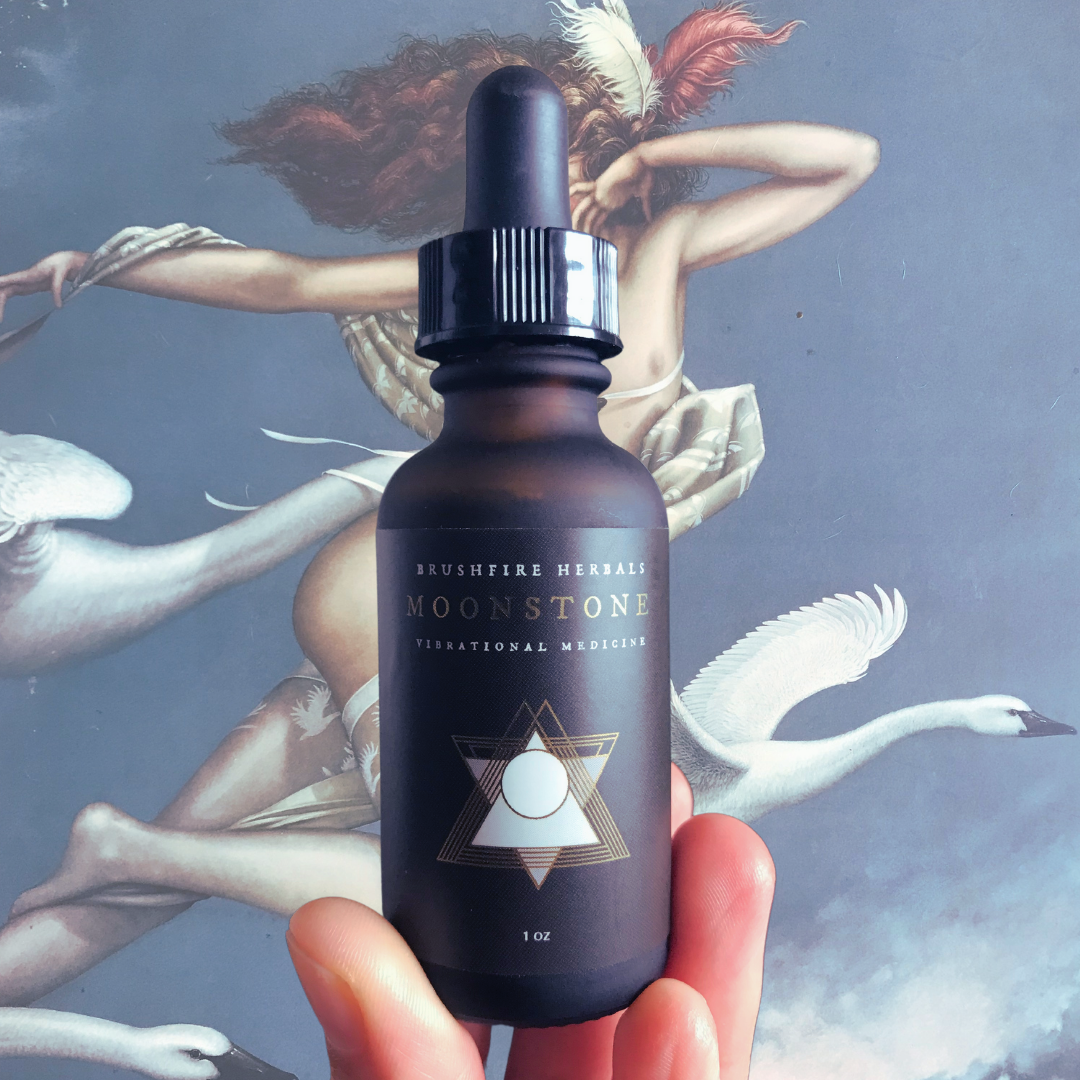 Overview
Details
Ingredients
Correspondence
Feel. Intuit. Nurture.

A vibrational essence to enhance intuition, empower a feeling nature and connect one to the feminine aspects of things.

Essence of Moonstone empowers intuition, emotional balance, harmony, vulnerability, nurturing and integration. It can be used to alchemized anxiety, victim mentality and emotional isolation.

Indications

Feeling in constant disarray, obsessive external tidying but messy psyche, low self worth, unhealthy relationship with control, tightly wound, emotionally locked, feeling sorry for oneself resulting in isolation and emotional instability, imbalance in feminine aspects, either overly sensitive or lack of sensitivity, over nurturing.

---

Healing Qualities

Balancing to concerns over the emotions, 'spring cleaning' of the psyche, assists healthy nurturing of oneself and others, empowers gut intuition and being comfortable with who we are, broadens self worth and encourages being fun, loving and easy going, assists hormonal and emotional imbalances and has a special affinity for female issues.

Instructions

Shake well before each use to activate the essence. Warm 3-4 pumps in fingertips and then apply directly to the body like you would perfume either onto pressure points, the chakra centers or wherever you feel called. Repeat up to three times daily. Great for before yoga, meditation, or taking a walk in nature. Can also be added to salt baths. This particular essence is made using the indirect method and for topical use only.

 

Ingredients

All Organic, Wildcrafted, or Garden Grown

Purified water, vibrational infusion of Moonstone, brandy

Corresponds With:

Planet: The Moon

Chakra: Heart, Third Eye

Zodiac Sign: Cancer, Libra, Scorpio, Pisces.