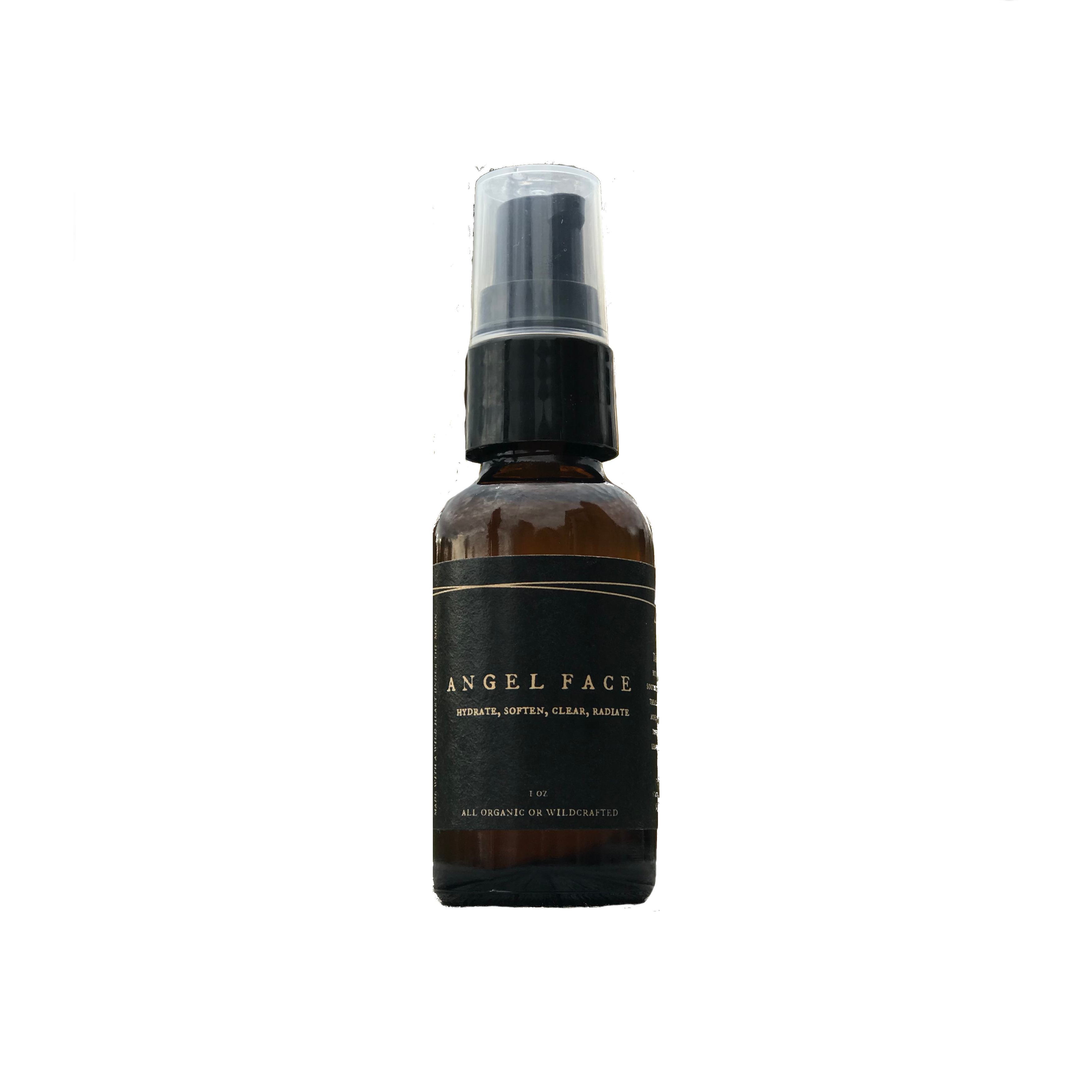 Overview
Details
Ingredients
A Healing Herbal Facial Serum

We know breakouts are buzz kills, but the show must glow on... So, we formulated a gentle, affective serum with the highest quality ingredients designed to keep your skin healthy, glowing and ready for those skin surprises.

This luxurious blend of handmade herbal infused oils stars:

Marshmallow root
Angelica root
Lavender
Fresh scraped Vanilla Beans
Wild Harvested Fennel Seeds

A hydrating, smoothing and purifying all in one serum, this blend of botanicals works to tame and prevent breakouts while hydrating and softening fine lines at the same time.

Though designed with sensitive skin in mind, this formula is balanced to support all skin types.

Instructions

Apply two to three pumps to damp skin after cleansing. Shake bottle every few uses.

---

Indications

Daily serum to moisturize, clear and prevent breakouts.

Ingredients

All Organic, Wildcrafted, or Garden Grown

Cold pressed jojoba (simmondsia chinensis), Macadamia (macadamia ternifolia), Avocado Oils (persea americana), Marshmallow Root (althaea), Vanilla Bean (vanilla planifolia), Angelica Root (angelica archangelica), Lavender (lavendula), Fennel Seeds (foeniculum vulgare), Carrot Seed Oil (daucus carota), Geranium Oil (pelargonium graveolens), Vitamin E(d-alpha-tocopherol)

---

Plant Qualities

Marshmallow Root: Rich in polysaccharides with mucilaginous nature, known to soothe inflammation of all kinds. Used to soften and moisturize.

Vanilla Bean: Used for the active constituent vanillin, softens and smooths fine lines, sweet aromatic scent calms the nervous system.

Angelica Root: Known for anti fungal, antimicrobial properties. Used to cleanse and purify.

Lavender: Due to high concentration of volatile oils Lavender is known for its antiseptic, antibacterial properties and calming aroma. Used to relax the skin and senses while aiding purification.

Fennel Seeds: Being antioxidant and nutrient rich, Fennel is known to hydrate, plump and tone skin

Carrot Seed Oil: Complete with anti fungal, antibacterial, antioxidant rich properties Carrot Seed oil is known to softens fine lines, and aid natural sun protection.

Geranium Oil: With an uplifting aroma, Geranium is known to circulate blood, brightens mood, and is used for anti fungal properties.

Vitamin E: Known for being antioxidant rich and used to reduce redness and inflammation.